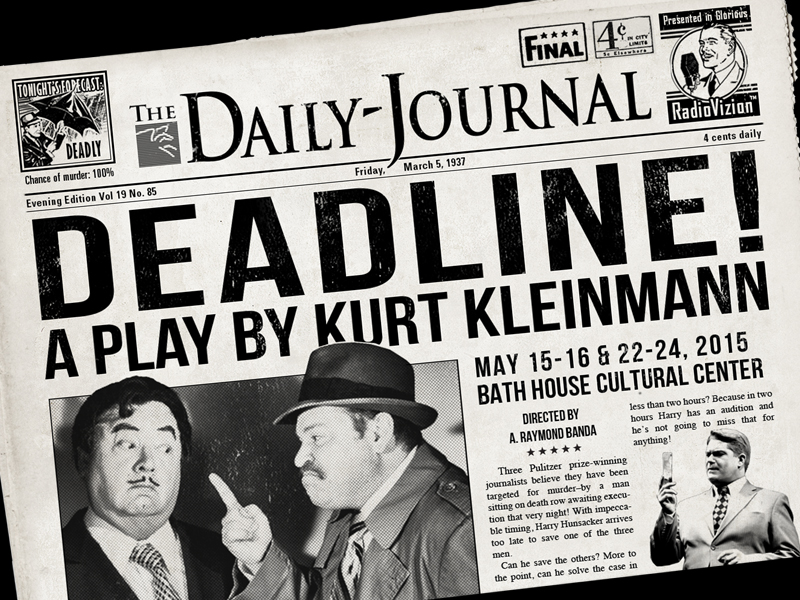 RadioVizion! Back by Popular Demand!
Deadline!
Written by Kurt Kleinmann
Directed by A. Raymond Banda
A Harry Hunsacker Adventure Reading
Presented in RadioVizion™
May 15-16 & 22-24, 2015
At the Bathhouse Cultural Center
Find Out More!
Pegasus News
In March we presented a staged reading of Death is No Small Change! by Kurt Kleinmann, shown in RadioVizion (trademark pending). And it was a huge success, with a completely sold out house the second evening! After each performance, we held a talkback with the...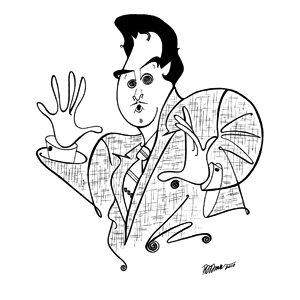 Pegasus Theatre's signature style! Learn all about the continuing adventures of intrepid detective Harry Hunsacker.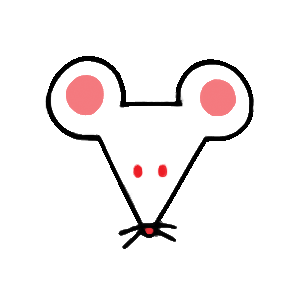 Alternative offerings from Pegasus Theatre focusing on the script and acting, behaving as if we are "as poor as church mice."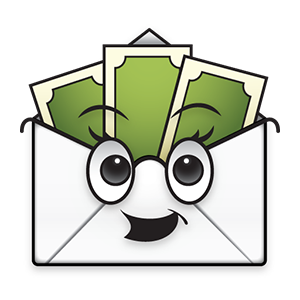 Contribute to Pegasus Theatre and support our continuing mission to provide original and innovative theatre.