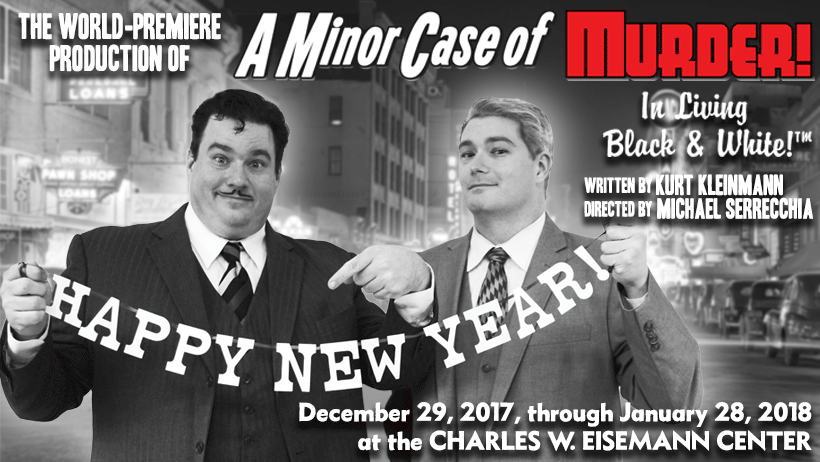 It's New Year's Eve, 1933!
Our trio (world-famous detective and aspiring actor Harry Hunsacker, his paid-by-the-hour assistant Nigel Grouse, and Lt Foster of the real police) are celebrating at a swanky nightclub, The Black Diamond. When a fatal shot is fired, Harry faces one of his most puzzling cases ever! Will good win the day, or will the forces of evil triumph? Join us to find out! Performances are December 29 through January 28!
Don't miss our special New Year's Eve celebration, with champagne, cake, and party favors to ring in 2018! And don't miss your opportunity to buy season tickets!
For tickets to "A Minor Case of Murder!" by Kurt Kleinmann,
call the box office at the Eisemann Center at (972) 744-4650.
For season tickets or other information, call Pegasus Theatre at (214) 821-6005.
– Tickets for the special New Year's Eve performance are $67 each.
– Tickets for our Sneak Previews (12/29-30) and our First Week Rush (1/04-07) are $24.
– Tickets for all remaining shows range from $24-$44, depending on the day of the performance.
– Season tickets are $40 for a half-season and $75 for a full season.
– After First Week Rush, discounts are available for children, seniors, and students ($10 off).
We can't wait to see you! Kurt and Barb will be in the lobby to greet you, so come up and say hello. Or ask us for some backstage news—-there's always something interesting going on!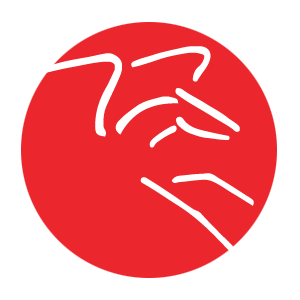 At Pegasus Theatre, we love new comedies! Here's a complete listing of 30 years and over 100 of our shows!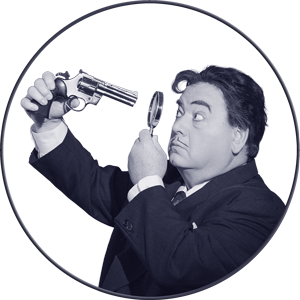 Pegasus Theatre's signature style! Learn all about the continuing adventures of intrepid detective Harry Hunsacker.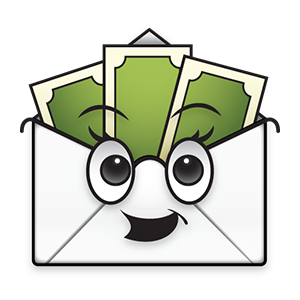 Contribute to Pegasus Theatre and support our continuing mission to provide original and innovative theatre.
Pegasus News
Pegasus Theatre announces Non-Equity auditions for the next, as of yet, untitled Living Black & White production. The auditions will be Saturday, September 23 from 2 to 6pm and Sunday, September 24 from 6 to 9pm. Callbacks, in needed, will be Monday, September 25...