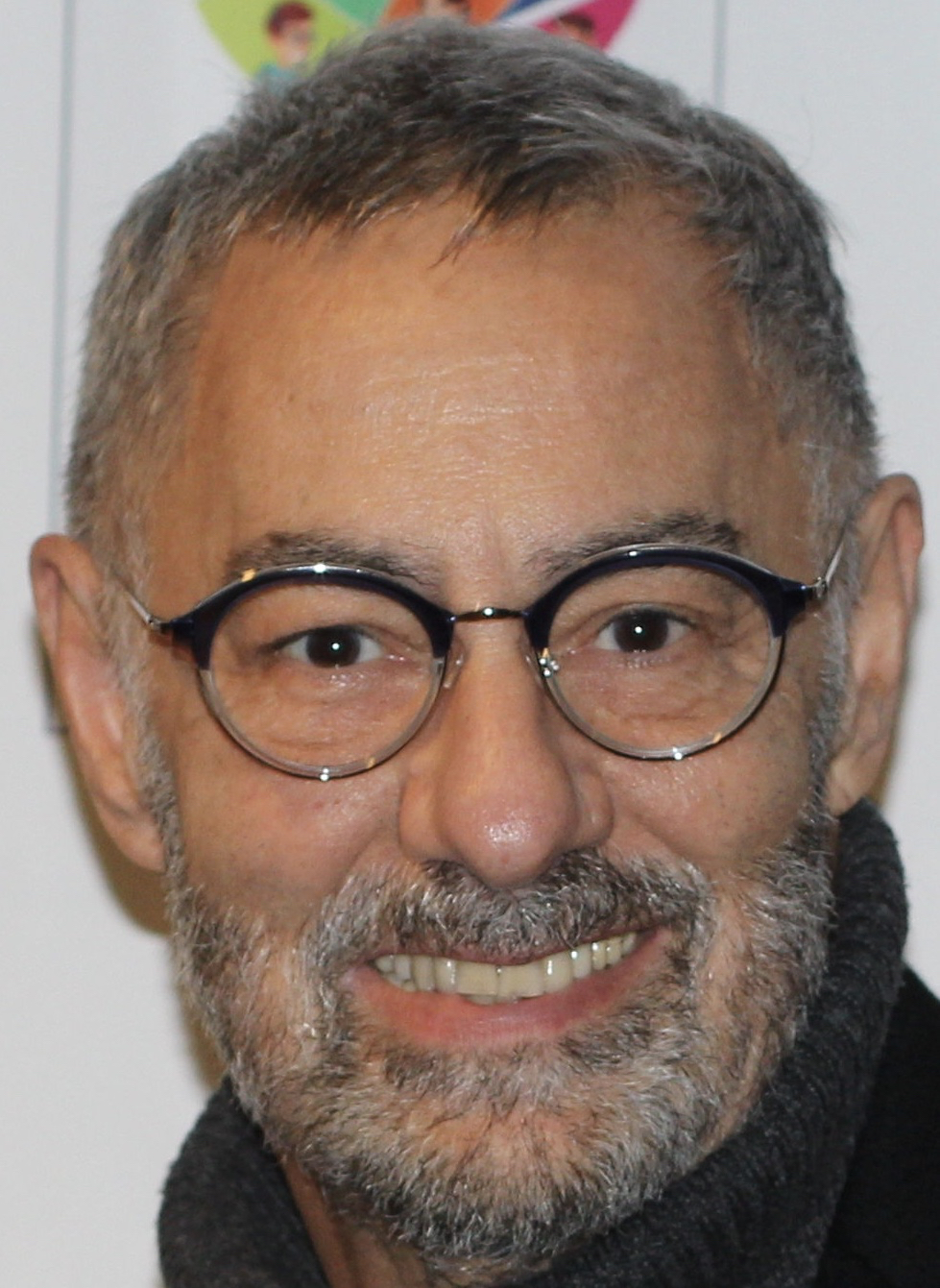 When Michael Serrecchia was two years old, his mother would teach him to sing as she did the ironing. Michael took that opportunity to learn bits of Broadway hits and top 40s tunes so he could sing them to his father when he came home for lunch. Adorable! It was clear that Michael was bound for a future in the performing arts.
Fast forward to high school (the smallest high school in New York), where Michael took advantage of a wonderful arts and language program to perform in musicals. And not just any musicals! Due to the school's proximity to New York City, they were able to hire Broadway musicians to play in their orchestra. It was terrific exposure for a teenager interested in theatre!
Michael's theatrical interests intensified in college. He had scored very high in the earth sciences and biology in pre-college testing, so he qualified for a number of scholarships. But his heart was in theatre, and that was his primary focus as he made his way through university, including Equity summer stock. At some point Michael left college and headed for the bright lights of the big city, New York City of course! As Michael puts it, he was "a brat", insisting only on Broadway or Off-Broadway work. No regional theatre or national tours for him! (He does not recommend this approach to others.) Michael worked on "some hits, some flops", and eventually ended up at the Paper Mill Playhouse. While technically outside of NYC (the theatre is located in Millburn, NJ), Paper Mill is an easy drive from NYC and attracts top talent from Broadway. Michael had the amazing experience of being in "No, No, Nanette" with Ruby Keeler as a result.
Over the course of his theatrical career, Michael has worked on film, television, soap operas, and industrial films, in addition to his stage work. Michael has worked with Ginger Rogers, Joel Grey, Liza Minnelli, and he was Chita Rivera's dance partner for 4.5 years as she performed in concert for three world tours. But it was getting cast in the musical "Seesaw" by Michael Bennett that led to a defining moment in Michael Serrecchia's life. Working on "Seesaw", Michael met many of the people he would later work with on "A Chorus Line." You've probably heard of that musical? Winner of multiple Tony awards? Made into a movie? Yeah, THAT musical!
So what brought Michael, the successful New York actor, to Dallas, TX? "Love", says Michael. He moved to Dallas in 1985 with his then-partner to help work through some family issues. When Michael's partner passed away at far too young an age, Michael had formed such a bond with his partner's parents that he stayed to take care of them. In fact he moved his own parents to Dallas so he could take care of them as well. For 30 years Michael was a caregiver and felt blessed to be able to do it. During that time he began to direct and choreograph at multiple theatres in the DFW area, as well as with the Dallas Opera and the Dallas Symphony Orchestra. Somewhere along the way Michael met Kurt Kleinmann at an audition, and "we liked each other!"
Understanding a director's sensibilities is an important factor in hiring them. Kurt knew from conversations with Michael that he could trust him with the Living Black and White shows that are produced annually at the Eisemann Center in Richardson. That happy collaboration began in fall of 2012 and shows no sign of losing steam!
Michael was the first director to benefit from some hard lessons learned. Our previous Living Black and White director, Susan Sargeant, worked with Pegasus in the early years and had a deep understanding of the Living Black and White world. Other directors, however, were caught by surprise by the boundaries of that world. We realized we had done a poor job of explaining. And there were many things to explain! The personalities of the recurring characters, the limitations on blocking imposed by the extensive makeup, the extreme rigor of maintaining a complete black-and-white effect, the background of what has happened up until that point in the Living Black and White historical chronicles. In early 2012 we pulled together our core group of actors and created "Harrypedia", a guide to everything a producer or director needs to know about the Living Black and White shows. Michael was the first director to read Harrypedia and each year he revisits it for a refresher.
As for working with Pegasus, Michael says "I love it!" When asked for details, he says "Read my director notes!" (Available on LiveNote at bit.ly/pegasustheatre.) For our part, we appreciate Michael's ability to balance a lot of patience with a sense of urgency in his directing approach. It's probably why he is much beloved by our Living Black and White casts!
Outside of theatre, Michael's interests include cooking (especially using new technology), travel, quilt-making (he calls it his Zen), and dogs ("Can't have enough of them!") Michael and his husband Michael R live in Dallas with their "girls", Mango and Rosie, along with some inherited pets who are adjusting nicely to the blended household. We wish "the Michaels" every happiness, and we hope to work with them both for years to come!