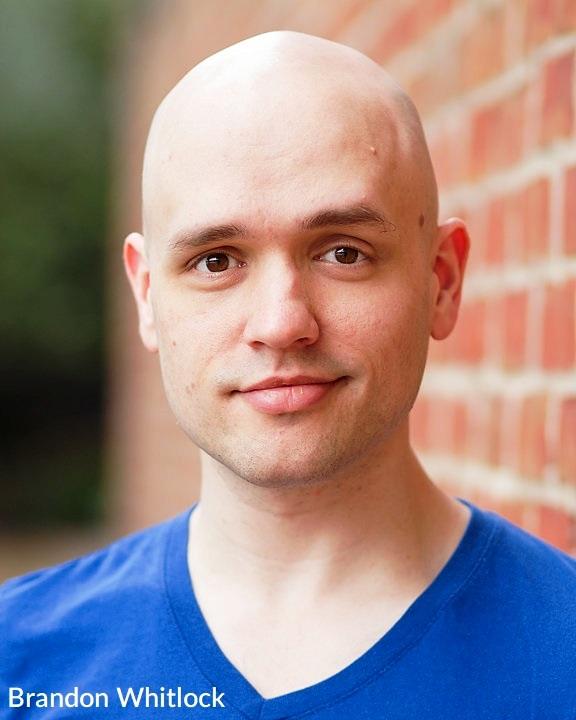 Brandon recalls always having an interest in theatre, since he was a child. Never one to enjoy sports, he needed another way to socialize with other children. His mother got him involved and Brandon soon knew that whatever he did, it would involve theatre.
Brandon describes his theatre career as "a little bit of everything": acting, directing, writing, designing, building. He is from the Dallas area, and he returned here about four years ago. Brandon's obvious talent has kept him busy during that time, with stints at Shakespeare Dallas, Watertower Theatre, and Dallas Children's Theatre.
Brandon heard about Pegasus in the theatre community and he must have liked what he heard because he came to our auditions! When he read the audition scenes for "The Color of Death!", he knew he was in the right place. There was a role for a Nazi mad scientist which Brandon observed "was clearly in my wheelhouse." And he was right!
So what's it like to be a newcomer to a Living Black and White production? A little daunting, says Brandon, to be surrounded by so many Pegasus veterans. Luckily Brandon fits right in and has embraced the entire experience, including the sometimes tricky makeup which he dons like a pro!
Outside of an active theatre schedule, Brandon enjoys a wide variety of films, from silent movie curios to contemporary selections, films from various countries, art house films. If you want to be his friend, buy him something from The Criterion Collection!
There is one other sign that Brandon fits in with the Pegasus crew. We have a well-stocked food and beverage service at rehearsals for every Living Black and White show, a phenomenon I refer to as a "carb fest". Brandon's response? "My life is a bit of a carb fest." We sympathize, Brandon. Here's hoping you return many times to Pegasus for new theatrical adventures!