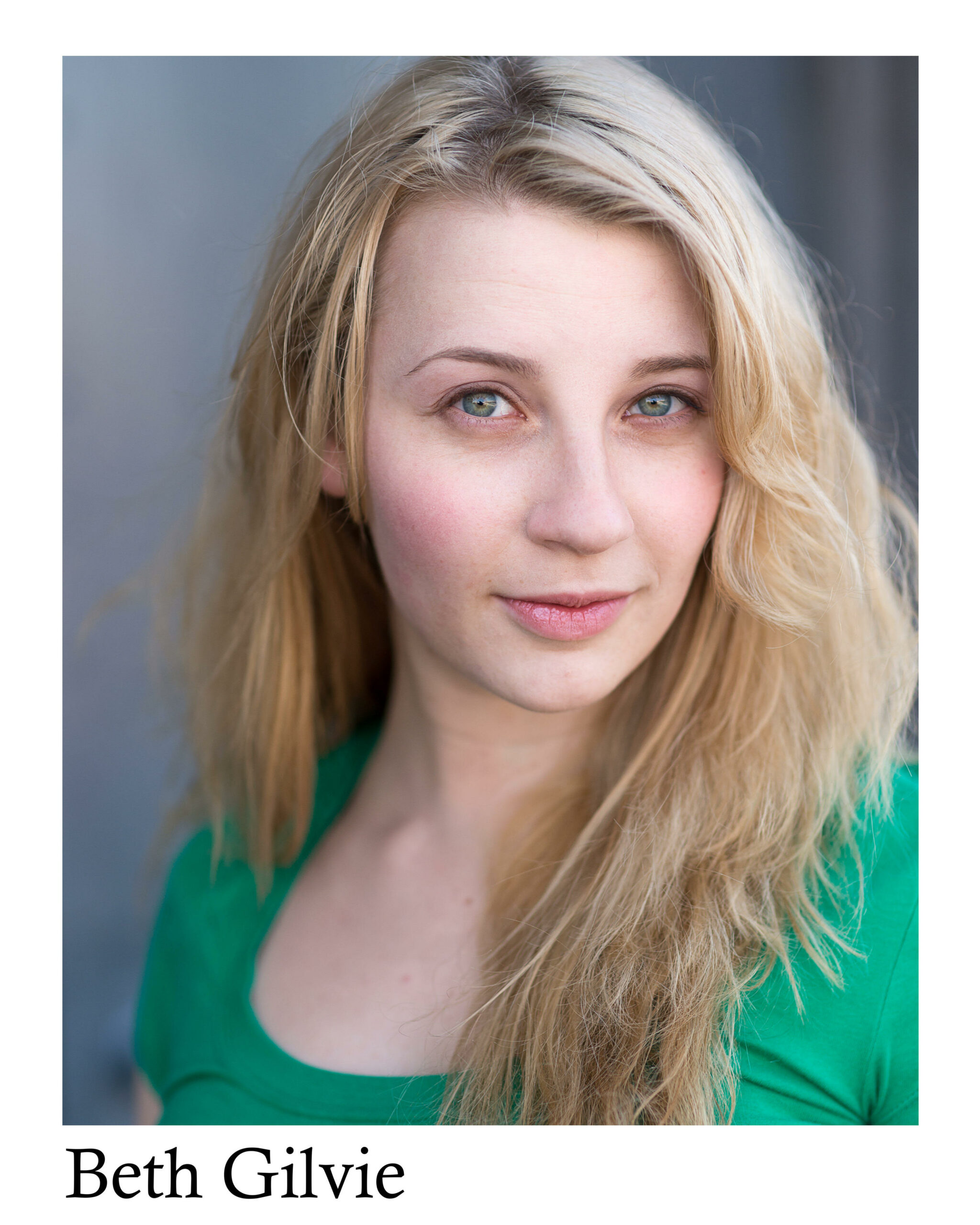 Beth Gilvie has been performing since the age of three! She started with dance, then began her theatre career three years later when she was cast as Annie. It was fun and Beth knew she wanted to do more. It just felt comfortable and she enjoyed the approval from the audience.
That sense of comfort continued throughout Beth's theatre career. She enjoyed telling stories, being someone else for a few hours, engaging in make-believe. "Realism is over-rated," says Beth. When she went through a painful breakup and was miserable, theatre became her outlet.
As Beth's career progressed, she gravitated to certain directors in the DFW area. One of those directors was Michael Serrecchia. And so it was that Beth found herself at an audition for a Living Black and White show. It was the last audition slot of the day, and Beth had to bring something special to her audition to convince Michael she was the best choice. Beth did not disappoint! She charmed everyone. Then Michael saw on her resume under Special Skills that she could do an imitation of Julie Andrews, and indeed she could!
That was the beginning of a "beautiful friendship" between Beth and Pegasus Theatre. Beth returns year after year for the respect she feels from the company, for the balance between professionalism and family, for the high standard set for everyone. And Beth keeps getting cast because she's so talented!
Beth stays busy these days with work and theatre and trying to regain the full use of her foot. (Long story.) She has multiple other interests that vie for any free time she finds. Beth is fascinated by choreography and the creation of dance. She loves cosplay and experimenting with makeup. Beth finds sewing comforting, and she loves the Legend of Zelda game. And let's not forget her love for mathematics and her desire to learn more about quantum physics!
We count ourselves lucky to know Beth. She's talented and smart, and we hope to work with her often in the future!