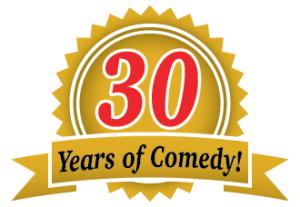 A parent is supposed to love all of their children equally. But sometimes you can't help having favorites!
So it is with theatre producers. We're proud of all of our work! And there are some shows that stand out as special for one reason or another. Over the next thirty weeks, we highlight our 30 favorites, one per week.
To kick off the list, we'll start with The Coarse Acting Show, based on the book "The Art of Coarse Acting" by Michael Green. This was the show that started it all, the very first show produced by Pegasus Theatre!
"Coarse acting" is a term coined by Michael Green that refers to a style of acting that stems from the over-eager efforts of painfully under-talented actors and other theatre artists. Our Artistic Director, Kurt Kleinmann, selected four short scripts from Michael Green's book and then created the setting in which these plays were put on. In this case, it was under the auspices of the Fripson Office Theatrical Society. (In future Coarse Acting scripts, Kurt created BAADA, the Brockman Acting Academy for the Dramatic Arts, as the setting.)
In retrospect, it was a risky move. We were a fledgling theatre company, presenting a show full of intentionally bad acting! Would the audience understand that it was done purposefully, versus thinking we were incompetent?
The audiences got it, and they loved it! Sets fell apart, actors missed their entrances and fumbled their lines, but they persevered in the naive belief that "the audience won't notice a thing!" It was hysterical and set the tone for our emphasis on comedy in the years to come.
Stay tuned for more of our top 30 shows next week!
---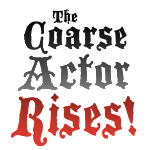 See the world premiere of Kurt Kleinmann's newest installment of the Coarse Acting series, The Coarse Actor Rises! running August 11-27, 2016 at the Bath House Cultural Center on White Rock Lake in Dallas. Tickets go on sale in July.